The Surgery will be closed for staff training starting at 12:30 on Wednesday, September 13th, 2023. If you require assistance during this period, please call 111.
The surgery will reopen at 08:00 on Thursday, September 14th, 2023.
RECEPTION ENQUIRIES
You can get help with a wide variety of clinical and administrative requests through our website without the need to call or visit the practice.
We strongly encourage our patients to use online services where possible. This helps us to operate more efficiently and deliver a better service to our patients.
Managing my Condition
Reviews are a way of letting your practice know how you're managing with your long-term condition, your contraception, or your medication.
Only complete a review if you've been asked to do so by your GP practice.
Covid Boosters And Flu Vaccinations Autumn 2023 - Important Update
Following the advice from the Secretary of State for the Department of Health and Social Care, NHS England has instructed us to bring forward the COVID-19 Vaccine Programme due to the possible rise of the new BA.86 COVID variant.
The Maidenhead Primary Care Network will provide COVID Vaccinations starting from Saturday, September 16th, 2023, at The Desborough Suite, located behind the Town Hall. We will begin inviting patients in the respective cohorts to book their appointments shortly via text message. There is no need to call your Surgery to book your COVID vaccination unless you need to update them with your current mobile number.
Eligible patients for the COVID-19 Autumn Booster vaccination are as follows:
All adults aged 65 years and over
Persons aged 6 months to 64 years in a clinical risk group
Persons aged 12 to 64 years who are housebound contacts of people with immunosuppression
Persons aged 16 to 64 years who are carers
Frontline health and social care workers, including staff working in care homes for older adults
Flu vaccines will also be available at both The Surgery and at the Desborough Suite if you wish to have them both done at the same time.
For further information, please visit: Covid autumn booster vaccine 2023: Everything you need to know - Department of Health and Social Care Media Centre (blog.gov.uk)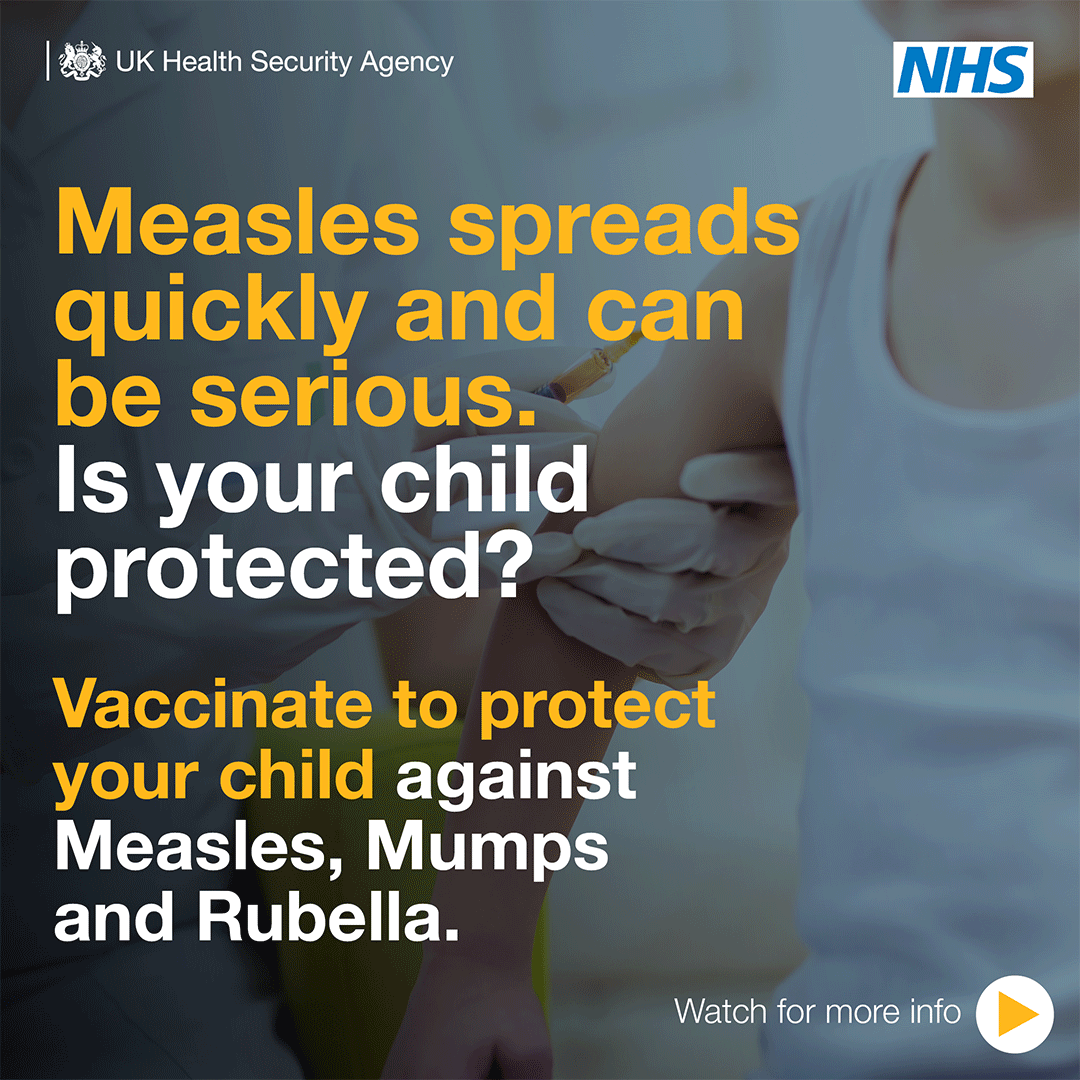 Protect your child against Mumps, Measles and Rubella (MMR)